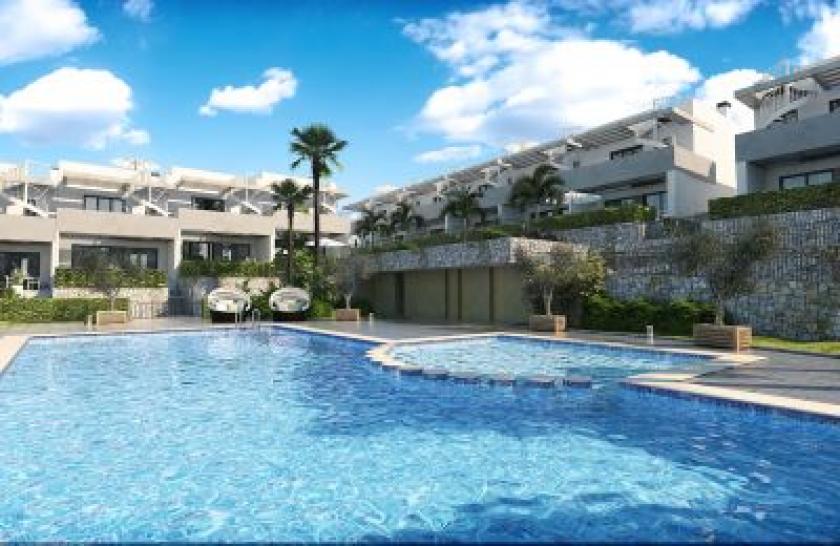 Key ready properties in Spain
08.09.2018
Demand for key ready properties into Spain is rising sensitively.
As a leading real estate agent specialized in new-build homes on the Costa Blanca & Costa Calida, MedVilla is happy to inform you of the new housing trends for the coming year. We expect a continuous growth in demand for real estate in Spain in 2018 - 2019, but mainly the demand for new homes that are ready to move into. The level of finish offered will also play an increasingly important role for our British customers. For the time being, the trend remains a sleek and modern new building on the Costa Blanca, but recently there is also demand for new houses on the Costa Calida and more specifically the Mar Menor region.
Trend: key ready properties
A clear trend in contrast to a number of years ago is that many potential buyers want a key ready property. More and more of our customers opt for key ready properties and do not want to wait 8 to 10 months for the construction of their dream home to be finished.

Another clear trend is that during the purchasing process, the customers, together with our home consultants, look at the possibilities to purchase a home including complete furniture, internet and the installation of, for example, satelite-dish. In this way, the customer can immediately enjoy his or her new Spanish home after the purchase.

Read here 10 surprising advantages of buying a new home
The main reason for many remains the fact that shortly after the decision to buy a house in Spain they can actually enjoy it and that they do not have to pay a large advance (usually + -40%) and then wait for months until the house is finished. At a ready-to-move new home, we can go to the notary within the month so that the buyer can immediately enjoy his dream home under the sun.
Promotions when buying a key ready properties
Since many building promoters do not like to remain with finished apartments or villas, they usually give many extras with a ready-to-move home. As a buyer, you can easily remove extras such as furniture packages, air conditioning, kitchen appliances, etc .. FREE from the fire.
Full purchase guidance
Of course MedVilla, with its years of experience, responds to this trend and the wishes of our British customers by offering a full-service concept. We have put together a large selection of key ready properties, both for villas and apartments.
Have a look to all our ready to move in new properties in Spain