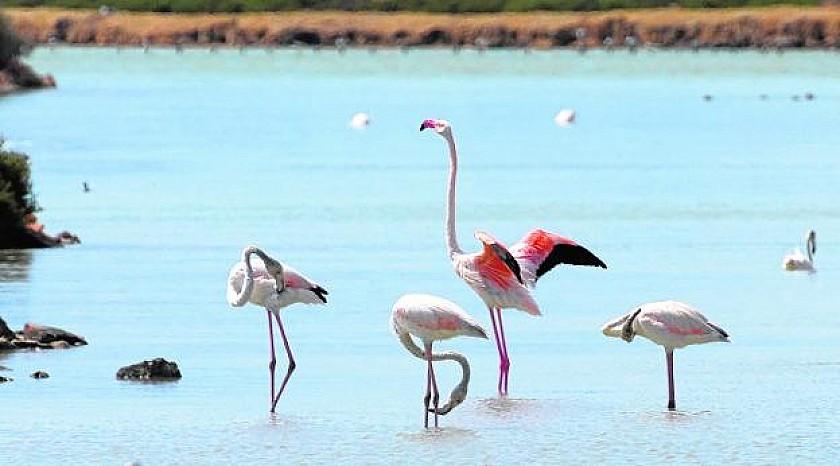 Babyboom Flamingos on Costa Blanca & Calida
14.06.2020
Every disadvantage has its advantage once said the greatest Dutch football and language player Johan Cruijff.
Proof has been provided by the Flamingos on the Costa Blanca and Costa Cálida regions of Spain. After we have seen favourable metereological conditions for the flamingos during winter 2019-2020 and the 'coronapause', especially in flight traffic gave them rest in the breeding season, these birds so typical of the Spanish landscape surprised Torrevieja and La Mata with a population of some 1000 specimens, where in previous years only 150 flamingos stayed over.
In the nature reserve ´The Lagoons of La Mata in Torrevieja we were surprised with more than 600 chicks of the 'Phoenicopterus roseus'.
Until now, they had only successfully brooded in this area in Santa Pola (1973, 1975 in 2002) and El Hondo (1997 in 1998). In the salt lakes of San Pedro del Pinatar in La Mata, these 'pink storks' have never had time to breed.
Would they, just like us, only want to have their second home in Spain in this area?